How I Work
The bedrock of a good therapeutic relationship is safety and trust. You need to feel seen, heard, and understood. You need to sense that all aspects of yourself are welcome in our work and that I am able to hold space and have experience for what you bring. And you need to know all facets of our work together are confidential.
As a social worker, I am trained to help you identify and strengthen aspects of yourself and your life that are working well. Additionally, I help you identify and modify aspects of yourself or your life that could benefit from some change. Finally, I can help you identify and cope with areas of life that are not working but are outside your scope of influence.
As a somatic psychotherapist and attachment-trained couples therapist, I am equipped to help you make the changes you need to engage with your world more authentically and effectively. I am trained to follow and bring attention to not only what you say but to the subtle meta-communications that go along with your words. I guide you in the use of mindfulness toward the deeper feelings, sensations, impulses, longings, memories, energies, and core beliefs of your mind-body system. The guided attention, curiosity, and mindful experiments I suggest enable you to go beyond merely discussing issues, releasing emotions, and gaining insights. You are empowered to explore and transform the semi-conscious or unconscious material that drives outmoded, habitual responses to relationship and life events and to liberate a more authentic and easeful sense of self and more loving, respectful, and stable relationships.
Therapeutic Influences
Hakomi Therapy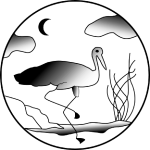 The somatic approach that has been most influential in my own healing and that also constitutes the foundation of my work with clients is Hakomi Therapy. Hakomi is a psychodynamic and relational psychotherapy. Psychodynamic therapies see early, formative experiences as important in understanding and changing how we respond to the world as adults. Relational therapies make use of the therapeutic relationship to help clients address issues. Hakomi blends these two theoretical frameworks with elegant skills in the use of mindfulness and the body into a sophisticated, highly effective therapeutic system.
Re-Creation of the Self
An offshoot of Hakomi, Re-Creation of the Self is essentially Hakomi without the psychodynamic influence. It is an existential therapy that helps clients access and strengthen preferred states such as oneness, truth, wholeness, openness, and presence no matter what challenge the world presents them with.
Psychobiological Approach to Couple Therapy (PACT)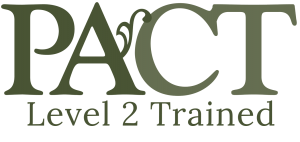 PACT is a very dynamic approach to working with couples based on current understandings of developmental neuroscience, arousal regulation, and attachment theory. PACT teaches principles and employs interventions that challenge participants toward improved differentiation and co-regulation, resulting in more securely functioning relationship.
Brainspotting
Brainspotting is similar to Hakomi in its psychodynamic orientation and its following of moment-to-moment experience. Rather than employing specific techniques to explore and transform experience, however, it uses eye gazes to help unfold and clear old patterns.
Lifespan Integration
Similar to Hakomi in its psychodynamic orientation and use of mindfulness and the body, Lifespan Integration differs in that it incorporates guided imagery processes and uses a timeline in addressing issues.
Non-Somatic Therapies
I am also trained in several non-somatic therapies such as narrative, solution-focused, and strength-based approaches, and I frequently integrate these into my practice. These client-centered, empowering, collaborative approaches fit well with my personal style and are also easily interwoven into the somatic work.